GK Xianghe Electricals Pvt. Ltd.
Manufacturer of Silicon Rubber Composite Insulators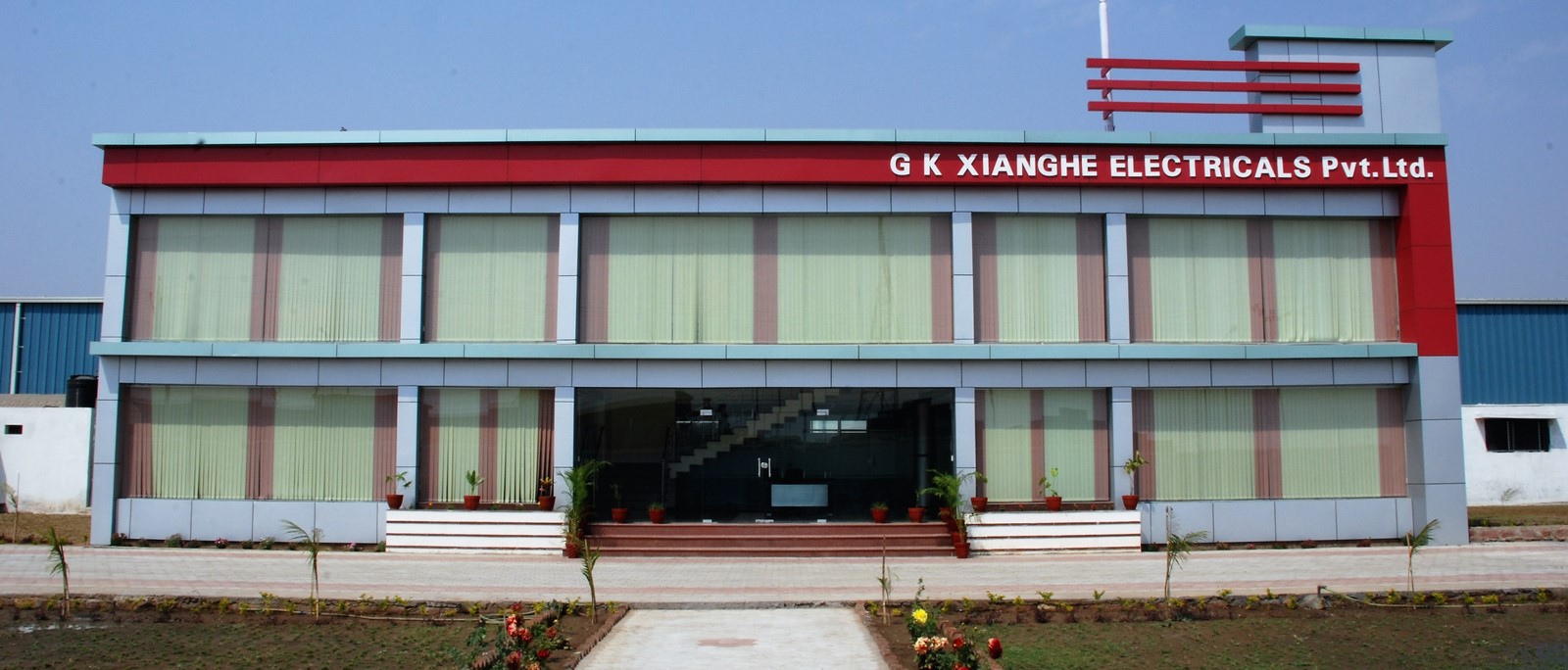 About Us
GK Xianghe is a leading manufacturer of Silicon Rubber Composite Insulators in India, ranging from 11kV to 1200kV. GK Xianghe was started in 2007 in a joint venture collaboration with a Govt. organization known as Grid Corporation of Henan, China in Mandideep, M.P. India. GK Xianghe is an ISO-9001:2000 certified company and all the products manufactured have been type tested with internationally approved laboratories.

GK Xianghe is a part of group company including GK Electricals, GLK Pvt Ltd and Gajlakshmi Electrical Manufacturing Company who are one of the leading manufacturing companies in India for disconnecting switch (Isolator) from 11 KV to 220 KV and special type 25 KV 4000 Amp disconnecting switch for Bus Bar Protection. International Standard, Hot Dip Galvanizing facility for tower members, Bus Bar and Cross Arm are within house. One of the contact division of GK Group is well equipped with qualified engineers for Designing and Undertaking Contract for installation of Substations and tower line system.
G.K. Xianghe Electricals offers following products / services :
The G.K. Group
The foundation of G.K. Electricals Group, was laid down in 1979 with experienced experts, and started manufacturing substation equipment like Disconnecting Switches, Dropout Fuses, HG Fuse, and step by step grown upto 220 and 400 KV system. Later on, it has started taking contracts for erection and commissioning of transmission line and substations up to 220 KV systems. Now, It is one of the most reliable and built up engineering organization, fully equipped with technical teams. It has an associated manufacturing joint venture company with govt. of China for manufacturing of Silicon Rubber, Long Rod Insulator upto 1200 KV for which power grid has awarded special symbol to G.K. Xianghe Pvt. Ltd. A unit located in Mandideep, Bhopal. Currently the group has following units :