Drop Out Fuses for Line Protection of Various Rating
---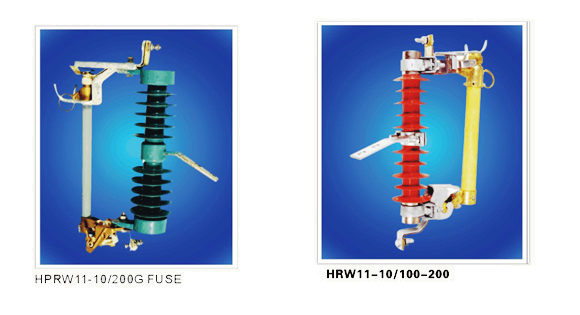 Technical Advantage
1. It adopts the arc principle that combines self – made air blowing arc and spring pulling arc. The design of fuse tube is staged exhausting style. The melt has sleeved with inner arc extinguishing pipe made of modern extinguishing material, so that it has solved the problem of giving attention to switching high and low current synchronously.
2. It adopts embedded wedge shaped contact end, which has good contact ability. During switch current, the upper contact end sliding for certain time guarantees the arc extinguishing in the pipe to avoid the end to be burnt. The K- fuse and T- fuse fitted with it have different fusing speeds and may satisfy demand of various protection equipment for the electric net operation.
3. The improved fuse adopts the advanced technology from America GE Inc. It has not only advantage of HRW – 10/100 – 200.but merit of support full insulation. The upper and lower contact ends are made of pure copper by die – casting The fuse tube is molded with epoxide resin. Its structure is more beautiful and reliable.
Using Standard : IEC 60282-2
Type Specification :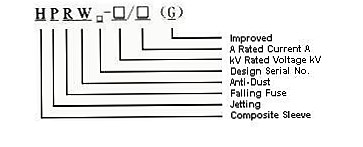 Major Technical Parameter :
Rated Voltage
kV
Max. Voltage
kV
Rated Current
A
Rated Switch Current
kA
Power Frequency Dry Withstand Voltage
kV
Power Frequency Wet Withstand Voltage
kV
12
15
100-200
6.3~12.5
42
34